High Quality Multi-Purpose Cenospheres
CAMEX is a REACH registered supplier of high quality cenospheres to the EU, US and Asia. We are sourcing our raw material with our long-term partners exclusively. Focus is on quality and sustainable sourcing strategies.
The company runs two production sites: the main hub is a processing and re-packing facility located in the proximity of Berlin; a further facility is located at Kaymaz, Turkey, mainly serving regional customers.
Our product, CAM-Spheres®, is available the following lead grades:
CAM-Spheres® XG
white, exclusive spheres with superior parameters
CAM-Spheres® HG
off-white, high quality spheres with excellent parameters
CAM-Spheres® FGR
fine grain reduced spheres for specific applications
CAM-Spheres® SG
standard grade for less demanding applications
CAM-Spheres® show the following reference parameters:
light grey to almost white color
bulk density 0.35 – 0.45 g/cm³
specific gravity 0.6 – 0.9 g/cm³
humidity < 0.3 %
Al2O3 > 30 %
SiO2 > 55 %
Fractions: 100 µ, 125 µ, 150 µ, 300 µ, 500 µ, 700 µ, 1200 µ
Packing: 20 kg paper bags and 500Kg Big Bags on pallets
Shipping: DAP by truck or CIF/FOB in a sea container to any destination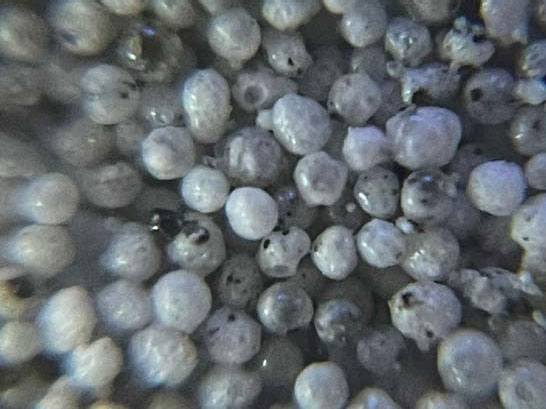 Cenospheres are inert, hollow spheres consisting of silica and alumina, filled with gas (mostly carbon dioxide and/or nitrogen). It is a by-product of coal combustion with thermal power plants. Cenospheres reduce product weight, assure low thermal conductivity, boost fluidity and increase temperature resistance (> 1000°C).
Typical applications are construction, isolating compounds, sandwich and fireboard wall panels, polymers and plastics.